Some of the Chicagoland Tripawds met at Montrose Beach the other day and despite the typical Chicago weather, we all had a great time.  True to form, it was just beautiful at my house and at Ginger's house…but Isabelle lives near the lake and knows all about "lake effect"!  Which means it was cloudy and way windy at the beach and it also means WAVES!
 All the humans were too busy chatting to take many pictures (what's up with that, anyway?  Don't they know a good "Woof" speaks volumes?)  So we have no pictures of Ginger rolling in the surf or Isabelle playing with the Great Danes or me playing in the lake.  But here is a group shot: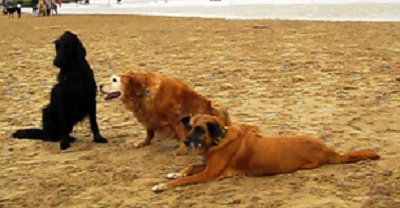 We were all so glad to celebrate Ginger's 11th birthday!  PLUS, Ginger has now exceeded 16 months as a Tripawd!  Two fabulous reasons to celebrate sweet Ginger in all her Gingerness glory.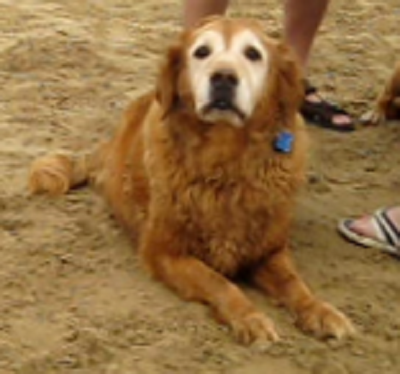 We were ALSO celebrating the very lovely Isabelle's (almost) ONE WHOLE YEAR Ampuversary, a very special milestone indeed.   And we heard the story about how Isabelle was rescued from Hurricane Katrina and came to live with her mom Cynthia (and a bunch of monkeybutt cats, I might add.)  Yaaaayyy Isabelle!
 We also had one more thing to celebrate and that was my 5th birthday (well, in two more days).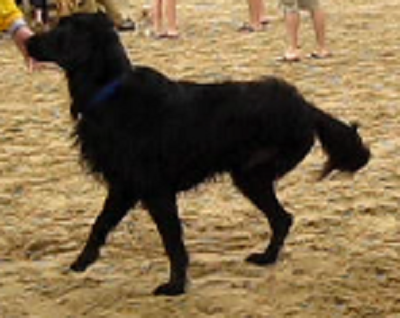 So you can see we had lots of great reasons to celebrate and celebrate we did, in true Tripawds style.  We like Tripawds peeps and dogs so well we're going to try to do it again in September.  Hopefully next time Holly and our new friend Chili Dawg will be there, and maybe even Trouper, too!  Plus anyone and everyone that wants to join us!
Tate
P.S.  My mom said I have to post a picture of my monkeybutt little sister Sam so here it is.